Aesthetically Pleasing Luxury Vinyl Planks in Prairieville, LA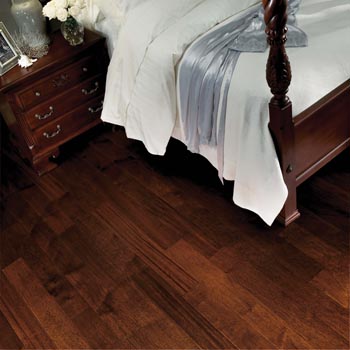 At Halpin's Flooring America, we are proud to host one of the largest selections of beautiful, durable flooring in the area. Though we stock flooring of all materials, styles, and designs, we help homeowners with active households find flooring that can withstand any treatment. If you enjoy the beauty of hardwood, but need a material that's made to last, then start your search by taking a look at our luxury vinyl planks in Prairieville, LA. Durable and water-resistant, this flooring is sure to please even the pickiest of styles and taste.
A Choice the Blends in Nicely Everywhere
Traditionally most homeowners install one type of floor in their bathroom, another in their bedroom, a different type in the kitchen and so on. This meets most needs quite well, but there is one type of flooring which is versatile and comes in enough varieties to be placed confidently throughout the home: luxury vinyl.
A luxury vinyl plank floor is the perfect candidate for installation across your residence. It offers the timeless beauty of wood through both its color and texture. Not only that, it's very water resistant, so you can use it in areas that are traditionally not considered for wood floors, like your bathroom. You won't have to worry about it buckling or swelling due to the moisture because it doesn't absorb any.
Banish any thoughts you may have of increased time spent on upkeep either as this flooring has very low maintenance demands. For the most part, all you need to do is sweep it and give it the occasional mopping, and it looks as good as new.
Installation is a Breeze
If and when you have chosen to purchase our luxury vinyl plank flooring, you'll be guided through the steps required for installation. While you're more than welcome to install the flooring yourself, we do have a professional team on staff offering luxury vinyl floor installation. Whether we're laying the planks on top of existing floors or installing them on the subfloor of a brand new home, we know just what precautions to take to ensure the flooring is installed properly.
With our installation service, you are provided a lifetime guarantee that ensures your flooring will be placed correctly. If anything should go amiss due to installation issues, we'll fix it at our own expense. This is just part of our commitment to ensure the flooring you bought meets your every need and lasts for years to come.

Contact us today to learn more about our large inventory of luxury vinyl plank flooring. We proudly serve customers in Prairieville, LA, and the surrounding area.