Laminate Flooring in Prairieville, LA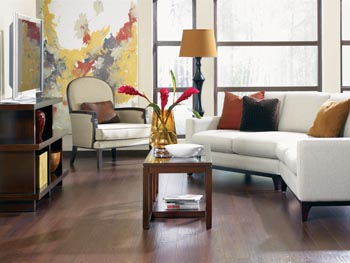 Update your home with truly livable laminate! Beautiful, comfortable, and affordable, today's laminate floors add real value and appeal to your home. Our new laminate flooring in Prairieville, Louisiana, is durable and available in many varieties to match your home décor. Manufactured to look like wood, stone, or tile, modern laminate floors are stylish as well as sturdy. Laminate tile flooring adds real ambiance to any room but at an affordable price.

The Reasons to Choose Laminate Tile Flooring
Are the floors you like out of your price range? Even though a solid wood floor is the look you want, it may be too expensive for you. The same is true for ceramic tile. While it gives your home a stylish facelift, it may not be budge-friendly enough for you. When you shop at our store, you'll never need to sacrifice quality for affordability. We carry top-quality laminate flooring in all varieties and price ranges.
Its unique layered manufacturing process ensures it holds up under just about any circumstances. It is highly resistant to scratches, and it is perfect for any room in the house. Most importantly, laminate uses a photographic image on the top layer to mimic any pattern or appearance you'd like. Other benefits of laminate include:
Affordable
Durable
Versatile
Scratch Resistant
Moisture Resistant
Easy Maintenance

Realistic-Looking Laminate Wood Flooring
Visit our showroom for laminate wood flooring that looks just like natural hardwood. We keep a well-stocked and organized selection of flooring styles so you can browse at your leisure. However, if you need assistance, our friendly and knowledgeable sales team is more than happy to help. Simply tell us what you're looking for, and we'll help you locate the best laminate flooring for your needs.

Laminate Floors: The Perfect Choice for Any Room
Why not have it all – aesthetics and affordability? Because laminate floors are so versatile, they allow you to enjoy the best of both worlds. Whether you want a new floor for your kitchen, bedroom, or living room, laminate is an excellent choice. Enjoy wall-to-wall beauty that is sure to last for many years. Some of the brands we carry include Floorcraft and Star Values.

Why You Need Laminate Floor Installation Specialists
Depend on our experienced installers for complete laminate flooring installation. We make the job easy for you. There's no need to spend time looking for a qualified installer or doing the job yourself. Instead, take advantage of our service. Our team has the training, tools, and skills needed to correctly install your new laminate floor at your business or home. You'll find that we are thorough, friendly, and fast. In addition, we offer comprehensive guarantees!

Contact us to find out more about our Ultimate Confidence Guarantee. We serve customers in Baton Rouge, Prairieville, Galvez, White Castle, and Sunshine, Louisiana.