Kitchen Countertops in Prairieville, LA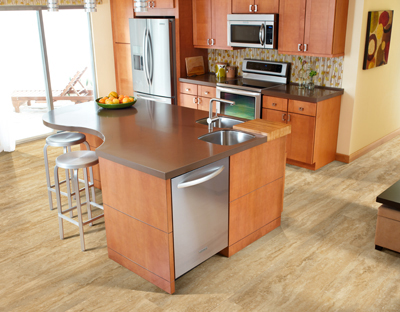 Make your kitchen even more appealing while you add value by installing new kitchen countertops in Prairieville, LA. Turn your kitchen into the heart of your home by renovating this room into a space for easy and enjoyable food preparation, as well as a gathering place for family and friends.
Countertops serve both decorative and functional purposes, so it is wise to consider both when deciding which material suits your décor and lifestyle best. Are you seeking to elevate the appearance of this space? Then, marble is an excellent choice as this natural stone offers stunning beauty and adds to your property value. Do you need to have countertops that are easy to clean and maintain? Then, opt for solid-surface counters, such as engineered quartz. The surface is one solid piece that does not have any holes or cracks that hide germs or bacteria.
We invite you to come into our showroom and see our huge selection of kitchen and bathroom countertops for yourself. Ask one of our design and sales professionals for product information. Our experts are happy to share their extensive knowledge with you about types, materials, and brands of kitchen countertops so you can make an informed decision. We offer these surface materials for residential and commercial use:
Granite Countertops
Quartz Countertops
Marble Countertops
Glorious & Enduring Granite Countertops
Visit our showroom to see your options for stone and solid-surface countertops. In natural stone, we provide sales assistance, design help, and professional installation for granite and marble counters. These high-end materials make your kitchen a showroom as the individual beauty of stone is a coveted addition to any home. You need plenty of workspace for food preparation, cooking, and cleanup and stone counters allow you to do this in great style.
The glory of granite is unrivalled as this stone surface is prized for its unique beauty. As you would expect, countertops made from granite are strong and durable. They resist heat, fire, and bacteria, and clean up easily with a mild soap and water. Just adding granite countertops to your home sends your property value skyrocketing.
Granite is a heavy and dense stone marked by natural flecks and available in a number of appealing colors. As this surface material is quarried from the earth, each slab is different, which means your kitchen countertops are truly original.
Stylish & Non-Porous Quartz Countertops
Improve on Mother Nature with quartz countertop installation in your kitchen or bathroom. Manufacturers take this natural stone and enhance it, making it even more beautiful, as well as functional. Engineered quartz counters consist of 98 percent quartz with a little resin and pigment mixed in.
The enhancements make this countertop surface non-porous so you do not have to worry about stains or about bacteria or germs hiding beneath the surface. This is what people in the business mean when they are talking about solid-surface countertops. Quartz makes a most cost-effective countertop for the kitchen or bathroom. We recommend these brands of quartz for your home:
VICOSTONE™
Cambria™
Viatera™ by LG Hausys
Valuable Veining in Marble Countertops
The veining that swirls through each piece of marble creates striking countertops for your kitchen or bathroom. The distinctive beauty of this natural stone makes it a highly desirable countertop for your home due to its visual appeal and property value. It is also cool to the touch and is ideal for kitchens. In addition, marble is a softer stone so it is easier to cut fancy edges and unconventional shapes.
Marble is a material that takes your countertops from ordinary to extraordinary. The sheer beauty of this natural stone makes working in your kitchen a delight and is especially conducive to open- room plans so that the countertops add style to your decorating scheme.
Countertop Installation Including the Kitchen & Bathroom Sink
Once you choose the countertop material, let us schedule professional installation. Our experienced professionals come to you with all the tools and equipment that is necessary. We work efficiently, so it does not take long before your new countertops are ready to use.
Professional installation is essential for countertops because precision is necessary in measurements. Think about the hole for the sink and the length of the counter between the sink and stove. Also, countertops are long, awkward, and heavy, especially when made from natural stone. Special equipment is often required to lift these counters into place.
You want your countertops to reflect the perfection of your kitchen, so installation from skilled and experienced professionals becomes a necessity, rather than a luxury. Another consideration is that any mistakes made in measuring or installing requires that you purchase more material, adding to the overall cost.
In addition to countertops for the kitchen and bathroom, we also offer sinks. This is part of our store philosophy of making shopping enjoyable and convenient for our customers.
Count on us for variety in sink sizes. We offer 18-gauge, stainless steel, under-mount sinks for the kitchen in options of 50/50, 70/30, or 60/40. For the bathroom, we provide small, oval, and under-mount sinks.
Our sales and design professionals are happy to provide the information you need and answer any questions you may have. Rely on our whole staff to make kitchen or bathroom remodeling easy for you.

Contact us now for your free in-home estimate for new kitchen and bathroom countertops. Our local business proudly serves residential and commercial customers in Baton Rouge, Prairieville, Galvez, White Castle, and Sunshine, Louisiana.