Flooring in Prairieville, LA, for All Your Needs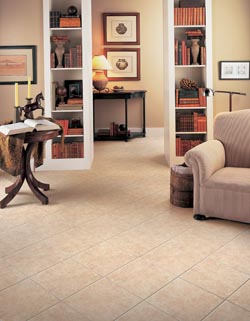 Whether you're replacing an old surface or completely reimagining your entire home, turn to Halpin's Flooring America for all the help you need to succeed. We offer a wide range of products that give our customers more value, more freedom, and the nationally renowned comfort of choosing a store backed by a more than 500-strong network of locally owned retailers. When you need top-notch flooring in Prairieville, LA, we are the company to call.
At our spacious showroom, you can take your time browsing our inventory of upscale materials, including coveted favorites like:Laminate Carpet Tile Vinyl Hardwood
No matter what you choose, you'll be able to see your preferred product in clear, home-like lighting and touch real samples to ensure that you get precisely the look and texture that's right for your space. Plus, our in-store team is always ready to lend a hand when you need information, advice, product comparisons, and more.
Your Floors, Your Way
We're committed to helping out customers make the most of their home flooring. By shopping with us, you give yourself the backing of qualified industry experts who can help you seize the opportunity to take control of your home's style. One way that we enhance your experience is with professional maintenance information.
Keeping the new floors you love at their best means paying careful attention to their upkeep needs, but not every homeowner has the same expectations and desires in this area. That's why we work to ensure that you know exactly what you're getting into with every purchase.
Consulting with our team members, you can find a material that works for your desired level of care. We'll show you the flooring brands that fit with your lifestyle, whether you're interested in something that keeps maintenance minimal or a natural aesthetic with the potential for years of hands-on care and refinishing.
Ideal Results, from the Showroom to Your Living Room
We don't just want you to enjoy your time with us. By the time you leave, you should be completely confident and prepared for the entirety of your project. To that end, we offer everything from area rugs that add an attractive final touch to insightful advice on how to make to most of your flooring installation.
Make us your first stop for beautiful, durable floors. We'll make sure you never need to make a second. From the moment you walk through our doors to the day step out onto a smooth, stylish new surface, the team at Halpin's Flooring America is here for you.
Contact us today to speak with a team member about getting the floors you want and the service you deserve. We proudly serve Prairieville and Baton Rouge, LA, as well as the surrounding areas.